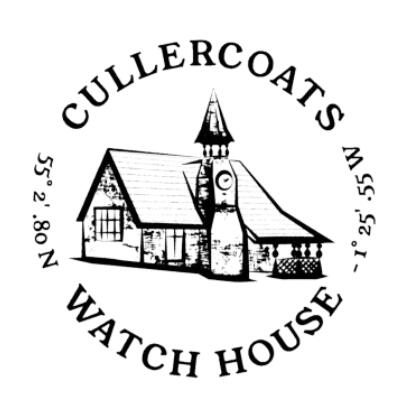 Cullercoats Watch House
A former lookout post and social venue for the fishing community of Cullercoats now in need of extensive restoration and renovation to make it once again a thriving and inviting community hub.
Image: 'Perils of the Sea' by Winslow Homer on MetMuseum
A Watch House for all
Our vision is to transform this historic Grade 2 listed building into an open resource for use by the community of Cullercoats and its visitors from further afield, whilst retaining and celebrating its heritage links with the fishing industry.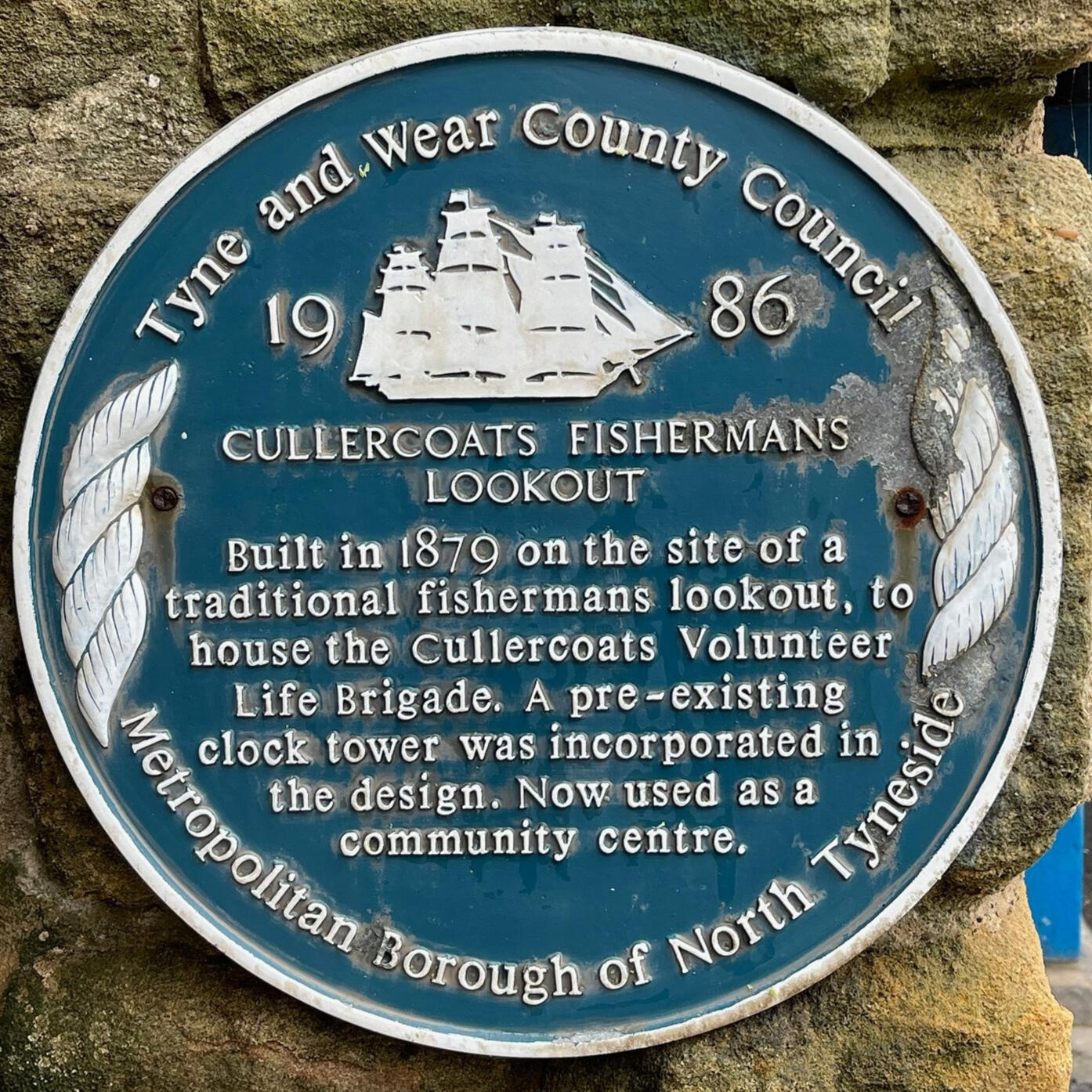 Stone by stone
The Watch House sits on a clifftop promontory which is subject to all of the weather and harshness that the North Sea can throw at it.
It is an inevitability that the passage of time has taken its toll and the building is now in need of extensive repairs beyond what routine maintenance can provide.
The external timber pillars which are an architectural feature and function as supports for the roof, are in terminal decay and require almost immediate attention. The stonework which forms the main structure of the building is eroded and historically, has undergone unsympathetic maintenance which has added to its problems.Click below to read our frequently asked questions and learn more about the restoration project.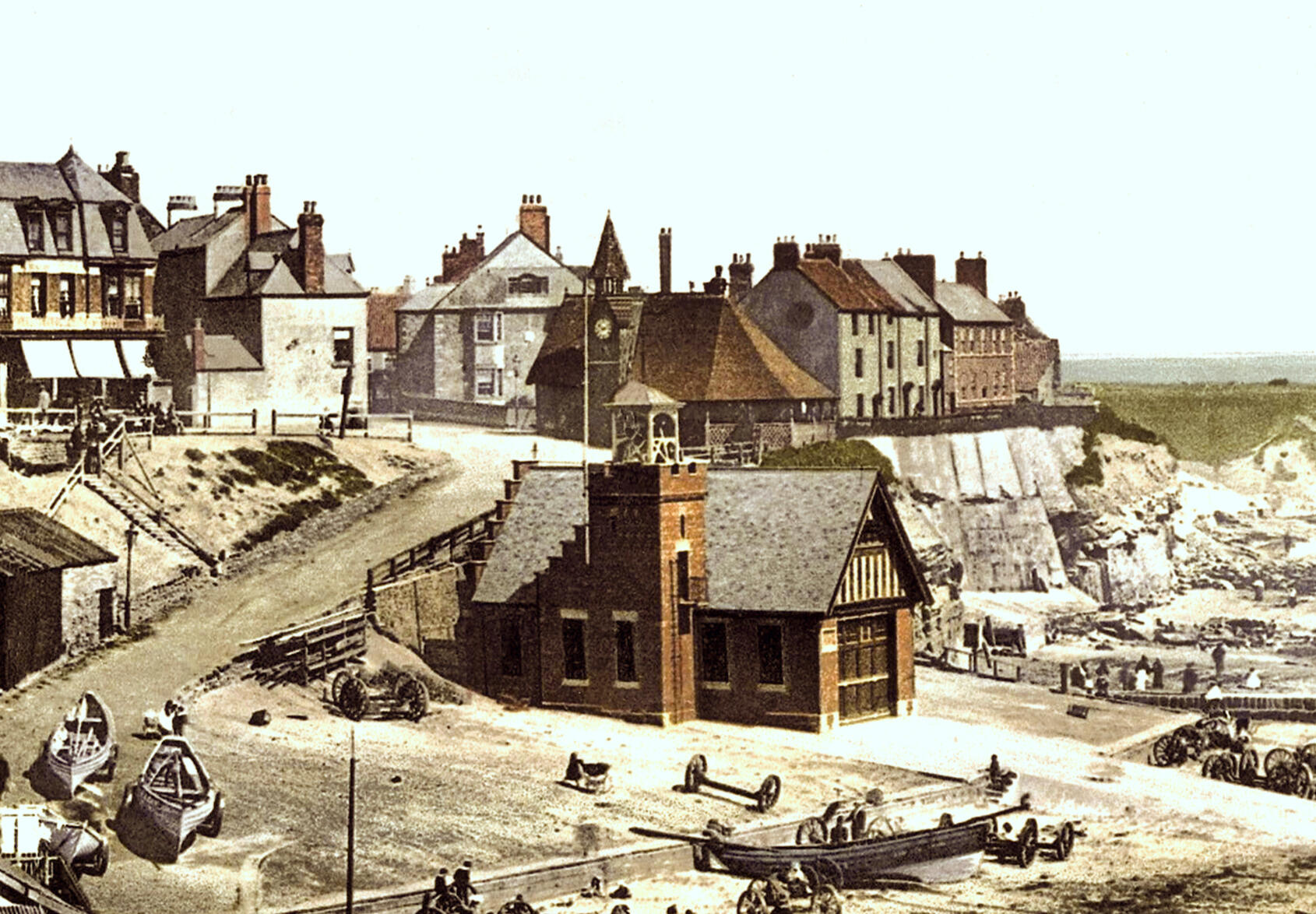 From Past to Present
Cullercoats was a fishing community, which, like nearby Tynemouth, attracted artists and photographers in search of the picturesque.Heritage Walks
An easy 2-hr walk around Cullercoats, with stories and tales of its history. Book via Eventbrite or by email.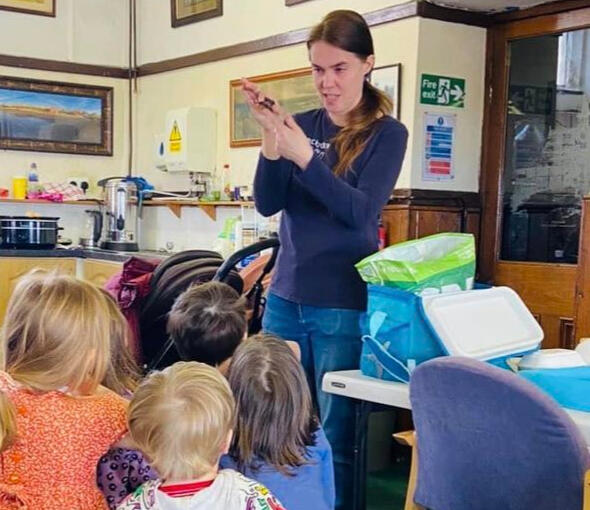 Get involved
Take part in our events, join a caring community and help preserve this piece of Cullercoats history. Click for more details on fundraising or volunteering your time.
Find us:
Front St, Cullercoats, North Shields NE30 4QBCharity Number: 1126835
© Cullercoats Watch House 2022. All rights reserved.
Read our Privacy Policy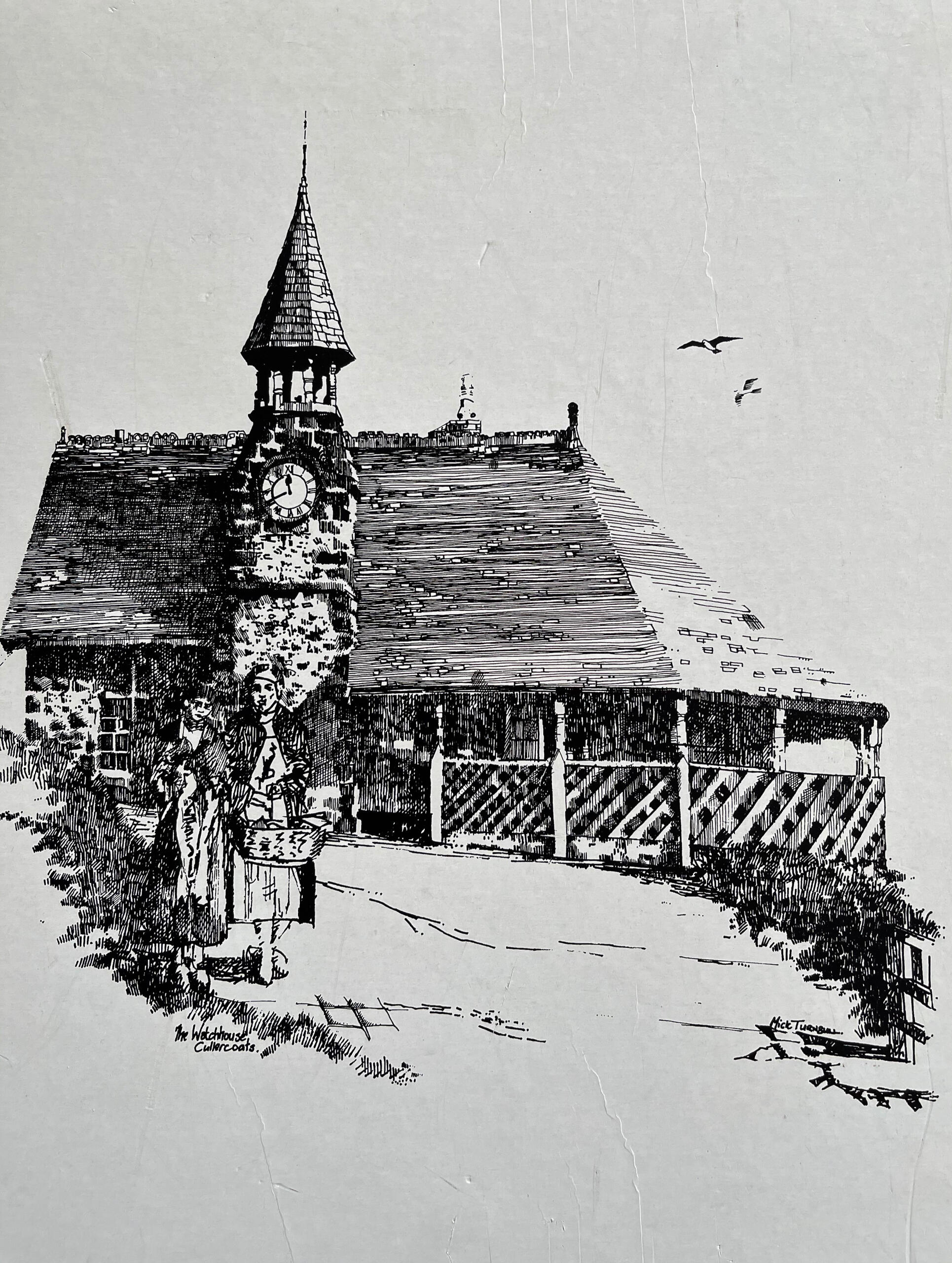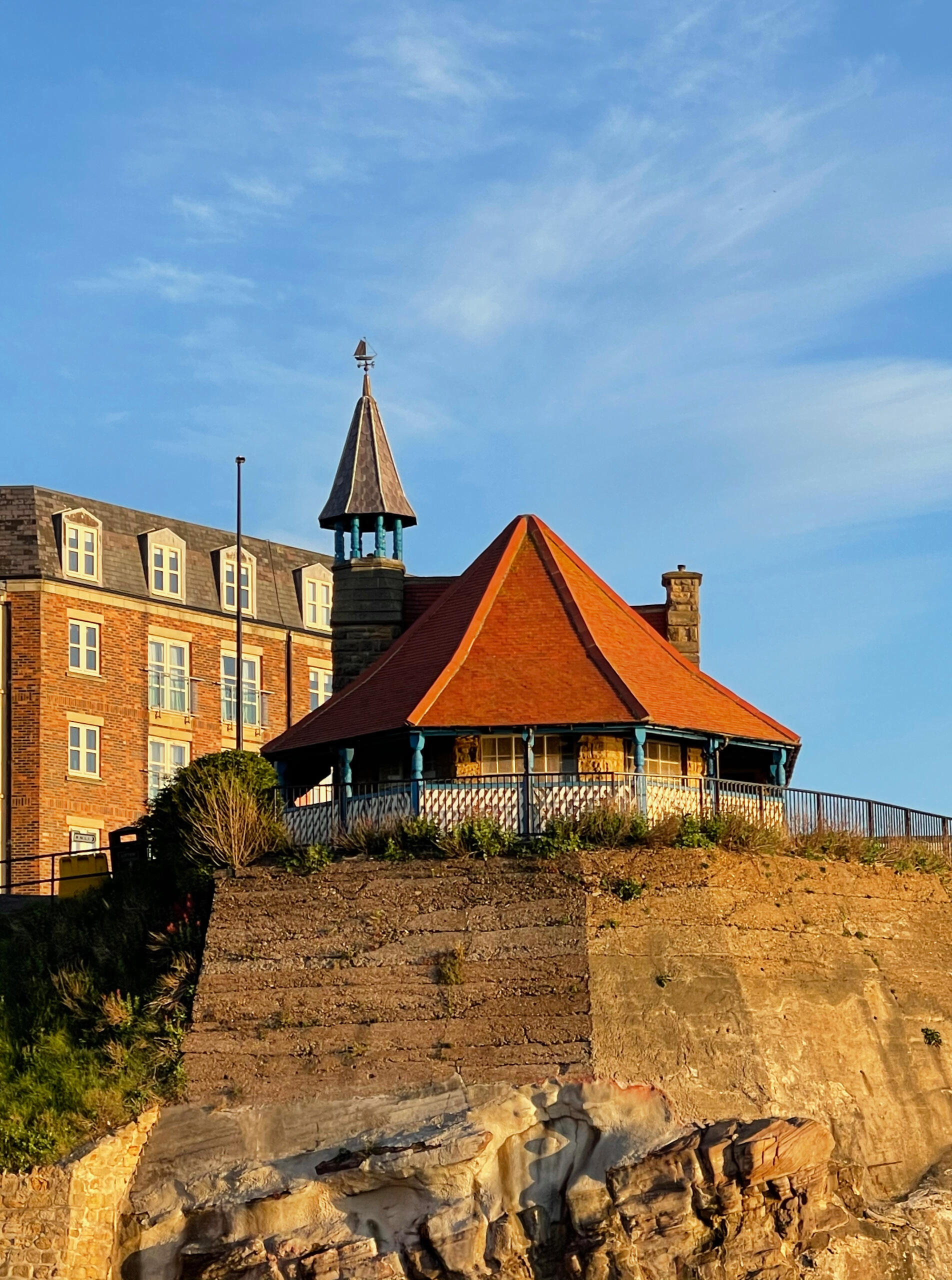 The Board of Trade directed that because the shelter should be shared by members of the Life Brigade and the fishing community, the majority of the cost should therefore be raised and borne by the fishing population of the village, with £170 being contributed from the Mercantile Maritime Fund.The original building estimate was £385, 15 shillings and 6 pence. As soon as the money was raised, the Board of Trade ordered work on the new Watch House and Lookout to go ahead.As building work progressed, several important alterations were proposed, which increased the cost substantially. Amongst these were the Clock Turret containing a bell which could be rung in foggy weather to assist fishing boats with their approach to land.Various other changes which were not contemplated when the project was planned added to the cost, which was partly defrayed by the Board of Trade along with additional donations from private individuals.
Charlie Steel © 2014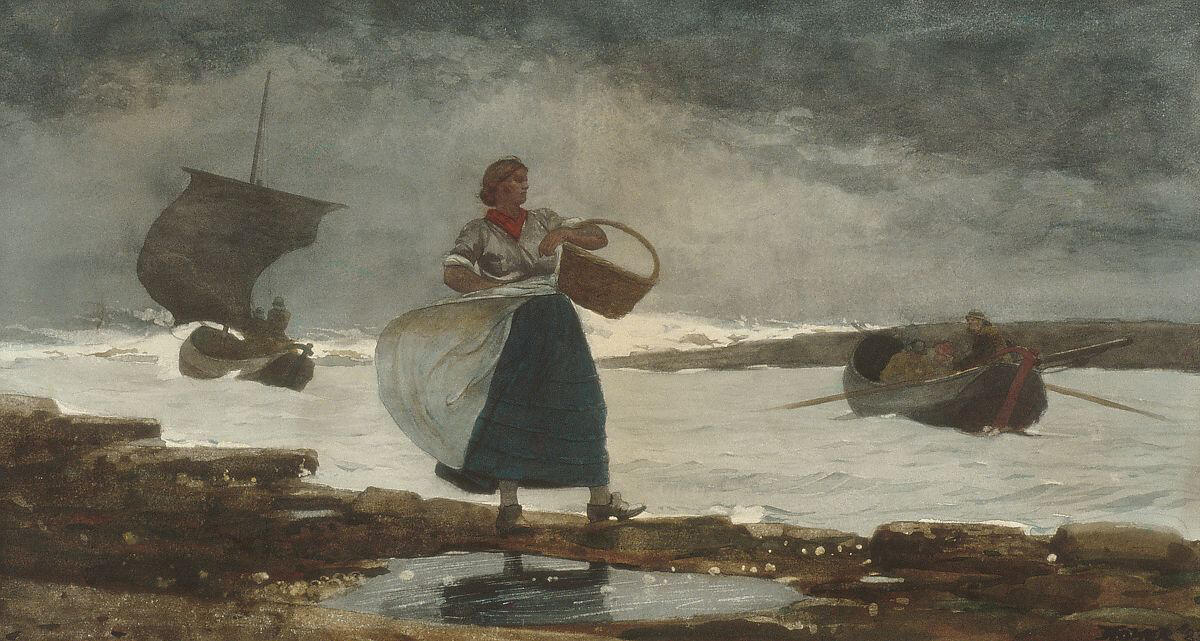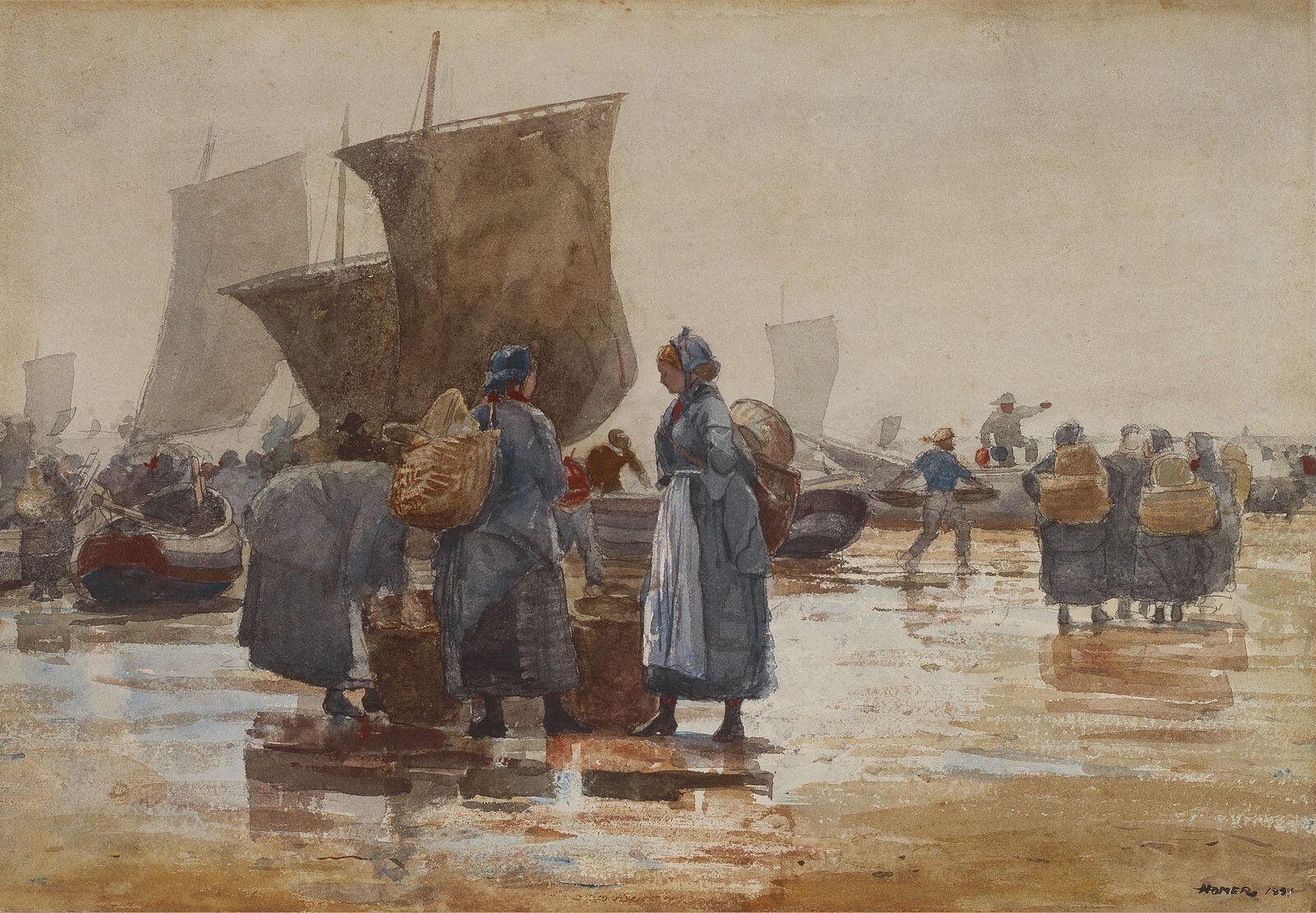 Purpose of the Watch House
Cullercoats Life Brigade was formed in 1865 and consisted of between 60 and 70 members, nearly all of whom were fishermen.The concept of the Life Brigade was to assist the Coastguard in saving lives from shipwrecks, by means of the rocket apparatus (often described as breeches buoy), however, this duty could not be carried out without a strict watch being kept throughout storms and rough seas, both night and day.During this time, these men would be fully exposed to the weather and the only shelter at Cullercoats was limited to a stone wall overlooking the bay, behind which they stood and was of little help.As a result, the proposal for a place of shelter was discussed, and accordingly in 1877, the Board of Trade were approached with architectural plans and designs being drawn up by a Mr Frank Rich.It was proposed that a Watch House would be constructed on the same spot where the many Cullercoats fisherfolk would assemble to observe the fishing boats leaving and entering the bay, and where they would also keep vigil for the return of their families and loved ones during storms or bad weather.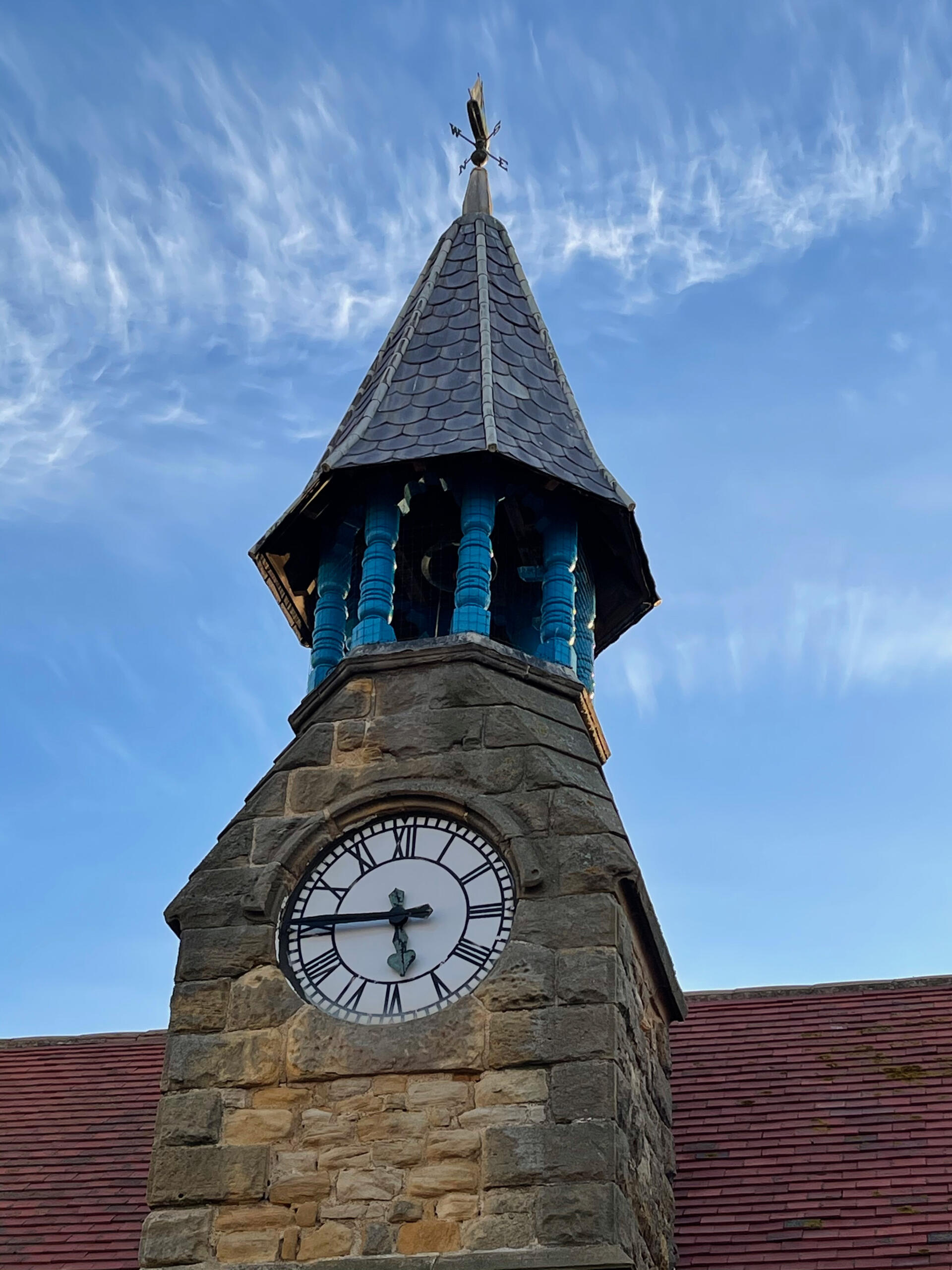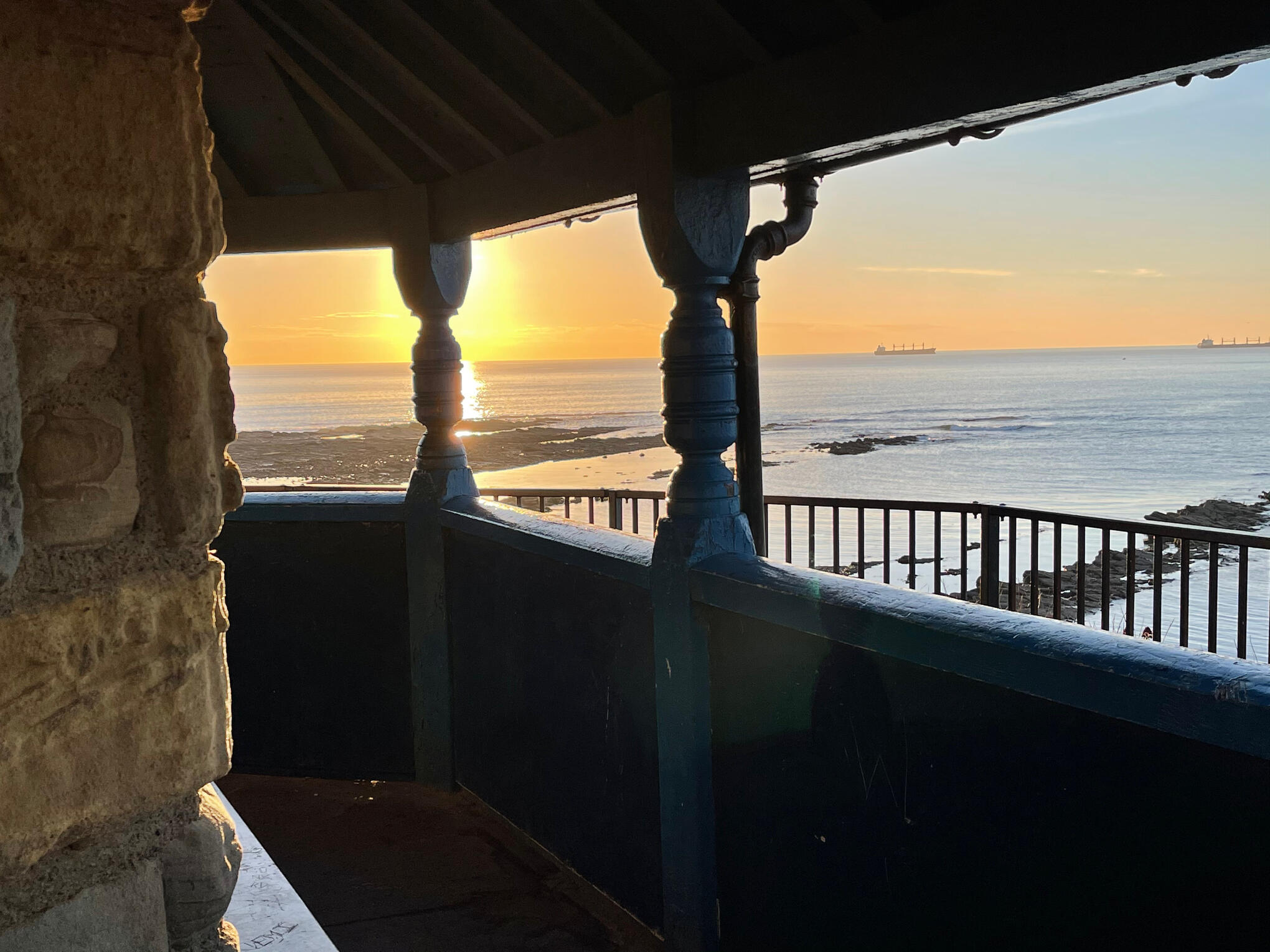 Winslow Homer in Cullercoats
The distinctive and important heritage of the Cullercoats Watch House was immortalised in several watercolour paintings by landscape artist Winslow Homer during his stay in Cullercoats during 1881 - 1882.'In 1881, Winslow Homer, a modestly successful painter in watercolours who had been living reclusively in Gloucester, MA, travelled to England to study the work of JMW Turner. He then lived for over a year in the traditional fishing community of Cullercoats, Tyne and Wear, in the north-east of England. While he was there, his style transformed, so that when he returned to the US at the end of 1882, he had become one of the greatest watercolour painters and a major American artist.' - Hoakley, Winslow Homer in Cullercoats: 1 purpose and place, The Eclectic Light CompanyMany of Homer's paintings used the local working men and women as his subjects during their daily toil of supporting the fishing and seafaring industry in Cullercoats. His paintings were instrumental in highlighting the harsh and dangerous environment in which they lived and sometimes perished. Often glimpsed as a reference point in several of his pieces, the profile and silhouette of the Watch House remains almost exactly the same as when Homer first landed on these shores and put the coast to canvas.It is generally accepted that the time Homer spent in Cullercoats became a turning point in his artistic career, where he found a new style and vision which he carried with him back across the Atlantic.
Gallery
Images 1 & 2 taken by photographer Rick Cook.
Thanks to Geordie Photographs for three others.
Find us:
Front St, Cullercoats, North Shields NE30 4QBCharity Number: 1126835
© Cullercoats Watch House 2022. All rights reserved.
Read our Privacy Policy
Get involved
Following on from our initial and successful fundraising campaign to commission a Heritage-approved architectural survey of the building, we are now in a position to understand the complexity of the requirements needed to return the building to its former glory.
The amount of funding required is significant and is simply unachievable as a result of coffee mornings and event hosting. However, the funding raised through these events allows us to ensure we are able to carry out supportive maintenance whilst working towards gaining the major funding required.
Our ever expanding group of volunteers and supporters are integral to our future and never leave us wanting for enthusiasm, commitment and encouragement in our quest to ensure a viable future for the Watch House.
We regularly hold events and drop ins which are supported by our current volunteers and new volunteers from the community and beyond will be made most welcome.
As we move forward, the scope of what we can achieve and provide for the community will expand, as will the need for further help and commitment.If you feel that you may have time to give to the charity, please get in touch with us to enquire about volunteering. There are no expectations as to the level of commitment you can provide and you will be made most welcome regardless.
Events
We run a variety of events throughout the year.
Every Monday: 10-3 Warm Welcome: Free welcoming space for all with refreshments, wifi and optional chat!
Every Wednesday 1-4 Community Drop-in. With free advice from legal expert, travel agent and our local Councillors.
Wednesdays 6.30-8.30 pm Sea Shanty group (all welcome)
Thursday 6-7 pm MeditationRegular events:
Craft Fairs & Exhibitions
Artisan Food Fairs (monthly)
*Craft workshops, including with Creative Space NE
Cullercoats Dolphin Watch events
Rockpool School
Shore YogaFind more on our Facebook page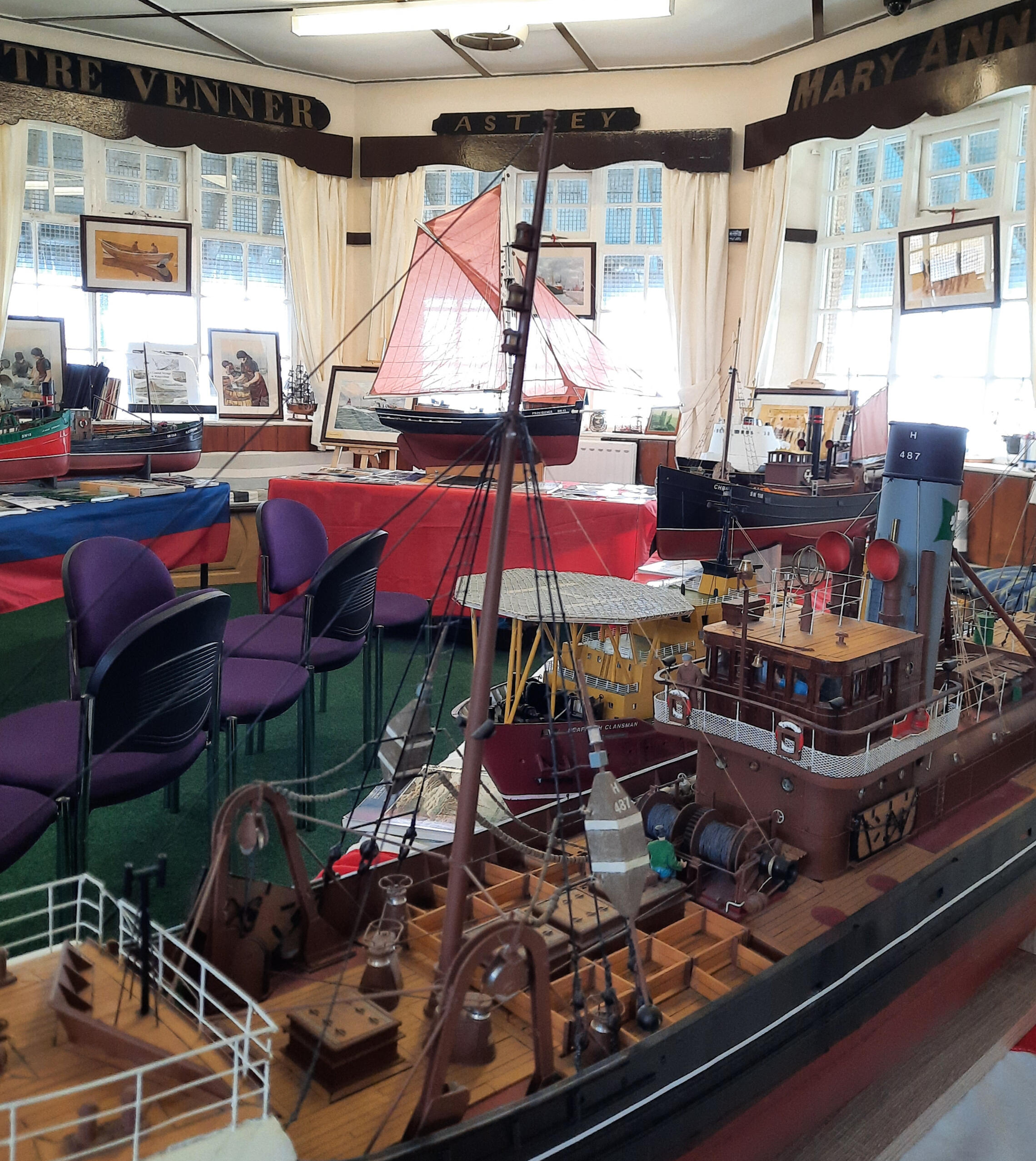 Find us:
Front St, Cullercoats, North Shields NE30 4QBCharity Number: 1126835
© Cullercoats Watch House 2022. All rights reserved.
Read our Privacy Policy
FAQ
We've put together this section to answer any questions you may have about the Watch House itself, and to keep you informed about our plans for the renovations, and our current progress.
---
What was the purpose of the Watch House when it was originally built?
The building was originally erected in 1879 to act as a lookout for the newly formed Cullercoats Volunteer Life Brigade, drawn from the local fishing community, who were ready to go to the aid of anyone in danger from the sea, especially during stormy weather.
Why this building? What's so important about it?
As well as a cultural touchstone for the people of Cullercoats, past and present, the building is Grade II listed and has a unique architectural quality. It also has strong links to the celebrated 19th-century American artist Winslow Homer, who resided in Cullercoats during a formative period of his painting studies.The building is also a focal point relating to the region's local fishing heritage, formerly of immense importance. The history, traditions and knowledge relating to what was once the region's main occupation, is in danger of being lost to time, without protection and conservation efforts such as ours.
What restorations need doing? 🛠️
Inevitably the building has suffered due to the ravages of time and its exposed aspect on the cliff-top where it is situated. It has reached a point where superficial maintenance no longer protects the building and major structural work and internal renovations are needed to preserve it.At the moment, there's an extensive list of work to be completed:There's serious wood rot in our supporting beams in the balcony area which will need almost immediate rectification. Serious dampness and decay pervade the interior of the building and the condition of the internal fittings needs to be addressed, repaired, or replaced entirely where necessary. The roof structure needs overhauling and repair, and restoration of the clock tower's internal shaft is required to prevent the ingress of water, which has in the past and more recently, caused significant internal damage.
Internal plasterwork and wall finishes are of the incorrect type for a stone built building and have added to the dampness problems. These will need removal and replacement with the correct materials.
Finally the internal false ceiling erected in the 1960s, is subject to extensive woodworm infestation and will need removing entirely. (this will expose the wonderful scissor beam configuration which supports the roof structure, hidden for too long and well worth uncovering)One of our local residents, Hugh, has put together an excellent visualisation of the Watch House's interior space as it was at the beginning of 2022. This depiction is a 'warts and all' view of the building (which has already had some upgrading of furniture since the video), to help you visualize all the work that is yet to come, and for us all to look back on someday and reflect on all the progress we've made!
What outcomes do you want to achieve?
We seek to raise funds to fully renovate Cullercoats Watch House externally and internally so that it may be safeguarded for a further 150 years, with a reserve fund to cover unforeseen issues in a building of this age.
In undertaking this renovation we aim to achieve the following outcomes:Inclusion: a more diverse community, families, schoolchildren, domestic and international visitors will have greater access to a restored heritage hub encompassing exhibitions, free and chargeable events.Economy: to build on public/media attention to boost the 300 plus visitors recorded in busy weeks, and further develop business partnerships benefiting the local economy. Our supporters are continuing to raise funds towards meeting our target!Well-being: bordered by areas of deprivation we'll provide a haven for those suffering hardship, and isolation, with volunteers on 'warm welcome' days providing kindness and refreshment, meditation, music, yoga groups and mental well-being therapies.Local Area: the building will be renovated with appropriate, environmentally friendly, sustainable solutions, making the bay area a better place to live, work and enjoy.Skills: everyone engaged will enhance/develop skills. Volunteers in meeting, greeting, welcoming vulnerable people, and communicating our purpose and vision, and visitors in engaging with the many crafts, local history and activities offered.Organisational resilience: everyone involved in transforming the building, volunteers, trustees, and the community will increase their experience and opportunities, to create a diverse, inclusive community utilising a historically important landmark.
Improving heritage conditions, identification, archiving and dissemination, and environmental responsibility, are key to our project.
How's the fundraising going?
(Please note fundraising totals, labour and materials costs change over time – do contact us for details)Community events and the magnificent efforts of our volunteers, members, visitors, and Cullercoats residents have contributed toward the £123000 raised so far, a good proportion of which will fund the winter safeguarding work due to start in late October 2023.Full project costs are currently estimated at £395000, and some of our supporters have been surprised at how high these costs are. Costs which were originally reported to trustees appeared lower as they were not inclusive of VAT at 20%, a contingency reserve of 5-10% and the 30% rise in labour and materials charges experienced over the last eighteen months. The people of Cullercoats expect no less than to have their Grade ll listed gem renovated by professionals and to heritage standards. Our heritage architects, have therefore employed local quantity surveyors with heritage renovation experience, inviting tenders from specialist contractors.Three project stages have been identified, estimates as follows:
Stage one: Seasonal and temperature dependent work using heritage materials, replacing dressed stone and rough stone using lime mortar, including repair of stone mullions and revealing the original west facing windows.
Stage two: Includes an accessible family toilet facility. Full refurbishment of internal walls, remove false ceiling and reinstate original vaulted ceiling. Install ground source heat pump and underfloor carbon neutral system. Adjust entrance to facilitate accessibility
Stage three: External groundworks, accessible ramp, performance area, seating, public artwork, and donor wall.Additional community activity set up costs will fund storage, a fully equipped kitchen, all new media, information, and security systems, exhibition, and display infrastructure.Given the ambitions of our supporters and building work permitting, we are committed to continuing to raise funds from events and appeals to meet costs from local individuals, national, regional, and local trusts. We are also now applying for public funding awards and will continue in these efforts until the people of Cullercoats and beyond have the venue and heritage hub they deserve.
---
Who is managing the Watch House and the fundraising campaign?
As a registered charity, The Watch House is administered by a group of trustees with a range of skills appropriate to their roles, supported by an ever growing group of dedicated and committed volunteers, all of whom are focussed on ensuring that the building and its historical importance to the region are preserved for future generations.
---
Find us:
Front St, Cullercoats, North Shields NE30 4QBCharity Number: 1126835
© Cullercoats Watch House 2022. All rights reserved.
Read our Privacy Policy
---
Our Privacy Policy
We receive, collect and store any information you enter on our website or provide us in any other way. In addition, we collect the Internet protocol (IP) address used to connect your computer to the Internet; login; e-mail address; password; computer and connection information and purchase history. We may use software tools to measure and collect session information, including page response times, length of visits to certain pages, page interaction information, and methods used to browse away from the page. We also collect personally identifiable information (including name, email, password, communications); payment details (including credit card information), comments, feedback, product reviews, recommendations, and personal profile.When you conduct a transaction on our website, as part of the process, we collect personal information you give us such as your name, address and email address. Your personal information will be used for the specific reasons stated above only.We may contact you to notify you regarding your account, to troubleshoot problems with your account, to resolve a dispute, to collect fees or monies owed, to poll your opinions through surveys or questionnaires, to send updates about our company, or as otherwise necessary to contact you to enforce our User Agreement, applicable national laws, and any agreement we may have with you. For these purposes, we may contact you via email, telephone, text messages, and postal mail.We collect such Non-personal and Personal Information for the following purposes:To provide and operate the Services;To provide our Users with ongoing customer assistance and technical support;To be able to contact our Visitors and Users with general or personalized service-related notices and promotional messages;To create aggregated statistical data and other aggregated and/or inferred Non-personal Information, which we or our partners may use to provide and improve our respective services;To comply with any applicable laws and regulations.
---